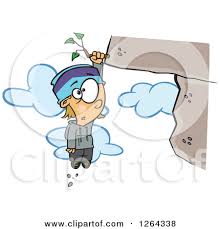 I'm a member of the generation just before the cusp of tech-everything. I was born into pages between hard covers. I've lived through soft covers and back into hard ones again. Only now they enclose computers and devices.
I've spent too much time hanging off the edge of that cusp. Barely keeping up. Certainly not abreast of the new thing. And there always is a new thing.
Still I'm feeling more in control where I am these days and not because my arm muscles are any more equal to hanging onto the edge of things. I simply have a better fix on where the new tech and the old non-tech fit into my hierarchy of needs.
Succinctly put – new tech for me is about poking around. While old non-tech is – as it always has been – about making lists.
A visitor to my office glanced at my laptop one day and made this remarkable statement. "Do you realize you have the Library of Congress on your desk?"
I did not realize that but it has stuck with me ever since as a pivotal piece of information. Because I know what I'd do if I were left on my own in the Library of Congress with nobody around to badger me with the rules. "Don't touch that." "Stay out of there."
Without those guardians and gatekeepers admonishing me to behave I know exactly what I'd do. I would Poke Around.
The deluge of marketing I've created recently – in the preparation for and the wake of launching one book and taking another permafree – has taught me something crucial.
New tech is the seventh heaven of poking around. Not so much for finding answers as for ferreting out directions and discovering approaches.
Poke around over here and you are sent over there. Everywhere you go there's information. Google a question. Get pages of possibilities. Each page an overstuffed attic of cubbyholes and corners – for poking around.
That's where old non-tech and Making Lists come in. I cull the pieces of information I've poked loose from my new tech explorations. The ones most relevant to my projects. Then I write them down. You read that correctly. I write them down with a pen on paper. Remember them?
I'm personally best satisfied when collecting my cullings in notebooks. Maybe because as a writer I possess a primal urge to see my words in print on pages between covers.
Of course the pages within those covers are in turn covered with lists. I don't know a multi-tasker worthy of her personal organizing system who doesn't live by lists.
Thus the Library of Congress meets the moleskin-clad number I carry in my handbag and I am at ease. Perhaps not on the cutting edge but not stretching my poor arms into rubber strings either. I poke around and make my lists and am well served by both.
Now all I need is – well I guess – nothing. Except maybe world peace and a trust fund. We'll chat about those another time.
RR
 A YEAR OF SUMMER SHADOWS – Riverton Road Romantic Suspense Series Book #2 – is available at http://www.amazon.com/dp/B00ZBOTH5O. The eBook version of Book #1 is FREE. A Wrong Way Home – at http://www.amazon.com/dp/B00T9RVGGC and other digital retailers. These are my 12th and 13th novels and I did a lot of poking around and making lists with both of them. Alice Orr – www.aliceorrbooks.com.