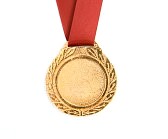 Last week I talked about A Writer's Business Plan – Step 1. That step was basically this. You have to work your you-know-what off. I told a story of a top achievement moment for me and how I got there. You guessed it. I worked my you-know-what off. That's a tough standard to maintain but the writing career route isn't an easy trip.
Step 2 is equally tough and demanding. In order for you to succeed your Writer's Business Plan must be built around excellence. To be more specific – you have to do every right. I understand nobody can actually do everything right. But you must make Doing Everything Right your goal and come as close as you can to achieving it.
This is most difficult with the challenges that scare us. When I started out as a literary agent the thing that scared me most was lunches with editors. A lot of my work for my clients was done in Manhattan restaurants at a narrow table with an editor from a New York City publishing house. I'd been one of those editors myself for a while but this was completely different.
I remember walking to my first editor lunch date as an agent. I was so frightened I didn't know how I'd be able to eat because my stomach was in my throat crowded flat up against my heart. I kept telling myself one thing over and over again. "Don't order anything that will fall off your fork." No peas. No pasta that requires twirling. Nothing with lots of parts and sloppy sauce.
As it turned out I needed more preparation than that. I made it through the lunch hour mostly because the editor was a gracious soul. She recognized I was floundering and helped me along. "Tell me about some of the writers you represent," she said. She'd kindly introduced the subject I should have introduced myself. I'm still grateful to her for that.
I never went unprepared to a professional lunch again. I made an advance plan for each one. I researched the editor and what she published. I made a list of specific clients and projects that would interest her. I memorized that list and how I'd pitch each project. I arrived at the restaurant early then kept my list out of sight and put on my brightest smile.
I didn't bring up business until the after-the-meal coffee was being served. I didn't take notes but I listened carefully. After our goodbyes I dashed to the nearest coffee shop and wrote down everything she'd said. Back at my office I accessed the client project most perfect for that editor and emailed it to her. Next day I messengered a backup hard copy as well.
I'd discovered the three stages of doing everything right. Stage 1 – Do your research. Come up with an action plan and a specific strategy for executing that plan. Stage 2 – When your boots are on the ground and the job has to be done follow your plan. But be flexible enough to detour when surprise opportunities arise. Stage 3 – Follow up. Follow up. Follow up.
A Writer's Business Plan stages read like this. Stage 1 – Research your story. Plan your story. Pantsters will do less of this. Stage 2 – Put your you-know-what in a chair and work it off writing every day. Stage 3 – Get your story out there. Submit to traditional agents and editors. Or to your own hired editor who will make your story the best it can be before you indie publish it.
Fill out your own individual details for each of these stages. By the way – no negative thinking is allowed. You absolutely can do this. You're already on your way to doing everything as right as you possibly can. And when you go to lunch with an editor let me offer a word of advice. If you're doing everything right you won't have time to eat.
RR
My current novel is A WRONG WAY HOME – Riverton Road Romantic Suspense Series Book #1 – available at amazon.com/author/aliceorr. Next is A YEAR OF SUMMER SHADOWS – Riverton Road Romantic Suspense Series Book #2 – launching with summer on June 22nd. These are my 12th and 13th novels and I'm trying to do everything right with both of them.  Alice Orr – www.aliceorrbooks.com