Question: Where have you been Alice?
Answer: There are times we cannot – and should not – work or write.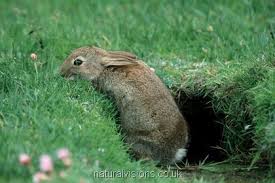 With animals we call it going to ground. They burrow in somewhere out of the flow of their usual lives to rest and heal because rest and healing are required. People go to ground too. We also experience times when recuperation – physical and mental and spiritual – is more crucial than work. Even more crucial than our precious writing work.
This has happened recently to two writer friends and myself for different reasons. I'll begin with the stories of my writer friends.
In Elizabeth Meyette's Blog she recently wrote. "I have abandoned the manuscript I've been working on for over a year. Making the decision to abandon my draft came after much soul-searching and feedback…" Loss takes us to ground. Elizabeth's words are a gracious understatement of what she's lost.
All of us who write understand this. We live with our stories as close companions that preoccupy our hearts and minds and reside in our souls. For a writer the loss of a story is almost as deeply felt as the death of a friend. Mourning is required when we're forced to set aside such a relationship.
The places within Elizabeth – or any of us – once occupied by that story must refill and come back to life. Until then healing and loving self-care are needed. My hope is that one day her story will return more rich and full than ever and more rewarding too.
My other friend is also a talented writer. Irene Peterson has interrupted her work while she devotes her efforts to someone else. My favorite book by Irene is Glory Days. My favorite aspect of Irene is her giving heart.
She has slowed her writing roll to become caretaker to her husband who suffered a serious injury. How many of us have been halted by similar commitments to help others in our lives? Whether it is for partners or children or aging parents or friends. We recognize the need and sacrifice our time and our energy and our work as Irene has done.
My personal work obstacle is more mundane than Elizabeth's or Irene's. I caught a cold that progressed to laryngitis and a wracking cough which won't let me sleep at night. Medications fog my brain. For days turning to weeks I've gone to ground. My comeback is on its way but in the meantime healing is my priority.
Whether the healing is our own or someone else's we must make room for it to happen until our bodies and our lives return to us the capacity for working and writing again. Until we're able to emerge into the light of the page once more. I wish us all Godspeed with that.
Alice Orr – http://www.aliceorrbooks.com.
RR
A Wrong Way Home – Book 1 of my Riverton Road Romantic Suspense series – is a FREE eBook at Amazon and other online retailers. All of my books are available at My Amazon Author Page.