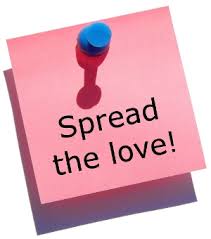 From the beginning there have been friends of this writing obsession of mine. Generous souls who gave affection to my possibly foolhardy choice to launch yet another career. I'd edited books and agented authors and led workshops on writing and publishing. Now – after a sixteen year hiatus from writing fiction – I was becoming a novelist again.
"Good for you Alice" those kind friends said.
I also decided to step away from the traditional system that had produced my early novels and given me a successful agenting career. I'd heard about Independent Publishing – or self-publishing in its less hip description. I liked the sound of it either way. Most of all I liked the sound of challenge.
"You go girl" my same friends repeated with some new voices joining them.
The problem was I had no idea how to accomplish any of it. Not a clue how to navigate this entirely new territory. Still the encouraging voices accompanied my stumbling. In fact they not only encouraged – they advised too.
"Do this" or "You might want to consider not doing that."
I heard and continued struggling until eventually I had a book. The first in a series no less. I called it A Wrong Way Home. The general wisdom was that one or two-word titles performed best algorithm-wise. But I liked the lilt of my longer phrases and stuck with them through book two A Year of Summer Shadows and book three A Vacancy at the Inn. Now number four A Villain for Vanessa waits in the wings.
Amidst the stumbles and struggles I needed readers who would review and post those reviews – first and foremost on almighty Amazon. I turned to my steadfast encouraging friends. Where else did I have to go? A beloved cadre responded. They used their precious time and energy – already in great demand – on my stories which they mostly claimed to enjoy.
"Keep it up Alice" they said. "I'm waiting for the next one."
Meanwhile I discovered my weaknesses and worked on them. I prayed for my strengths to stay strong. I floundered – barely afloat – in the marketing ocean while my supporters held me above the waves. Those lifesavers are my Advance Readers now. They see the book – usually before its final polish. Their comments guide that process.
"Scrub off this rough spot here. Pay attention to that sloppy writing habit there."
I hear and listen to their voices. I feel them with me. They are my light. I may appear to give them only an autographed copy in return. But actually they have my heart.
Alice Orr – http://www.aliceorrbooks.com http://www.facebook.com/aliceorrwriter http://www.twitter.com/AliceOrrBooks 
RR
A Wrong Way Home – Riverton Road Romantic Suspense Book 1 – is a FREE eBook at Amazon and other online retailers. A Villain for Vanessa and my other books are available at my Amazon Author Page http://www.amazon.com/Alice-Orr/e/B000APC22E/.