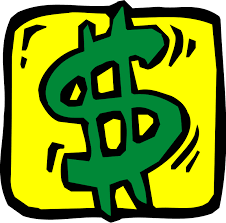 Most of us would rather admit to how much we weigh or the details of our sex lives than come honestly clean about how much money we do or do not make. In this case how much we do or do not make as Indie Authors.
I'll admit this much. Our accountant wants to reduce my writing efforts to hobby status. On top of that my 2015 tax statement from Amazon wouldn't cover my stamp budget and I hardly ever use anything but email.
PLUS yesterday a sister Indie was complaining she only makes a few hundred dollars a month on one of her titles – one of several making money. In other words she could pay what's now my rent and used to be my mortgage with her earnings. I can't use those same words about myself.
So – how does the Besotted-with-Indie side of me explain this to the Hardnosed-Business-Gal side of me?
First of course there's the reality check consideration. I only have three Indie titles published. My previous traditionally published titles don't count even though they're out there in bright red Harlequin Intrigue splendor. Only my Indies count toward productivity calculation.
When I was originally thinking about the Indie route possibility the popular wisdom was you must have three to five titles out before you start getting noticed. What I hear now is five to ten titles. So I obviously have a distance to go before I count myself out as a selling author.
Second reality check. I'm not a fast writer. It took me a year to publish those three titles in my Riverton Road Romantic Suspense series. When it comes to waiting for a real payday to happen I'd better not hold my breath even though blue is my color.
That's really all I've got for Hardnosed Business Gal. She has to kick Besotted with Indie in the butt to write faster. My money in that gamble – what I can scrape together – is on Not-Going-to-Happen across the board. I manage what I can manage when I can manage it. That's all.
I guess it's time to stop bristling when the accountant mentions hobby status. I'm retired after all. Several times retired actually from several ventures where I was searching for tax write-offs rather than taxable income.
Maybe I should be thankful for that. Maybe I ought to stop dancing the I-Think-I-Should-Quit-Writing Mambo every time I hear somebody talking dollar signs. Maybe it's time to shut up and pray that when I finally have ten titles out the discoverability number won't have risen to fifteen.
Alice Orr – http://www.aliceorrbooks.com.
RR
A Wrong Way Home – Book 1 of my Riverton Road Romantic Suspense series – is a FREE eBook at Amazon and other online retailers. All of my books are available at my Amazon Author Page http://www.amazon.com/Alice-Orr/e/B000APC22E/.