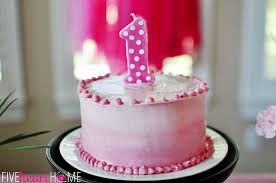 It's been one year – or will be on February 14th – since I put out my first independently published novel. Twelve months seems too short a time for all that has happened. Especially too short for all I've learned.
The most significant thing I learned is I can't be as independent as Indie sounds. Other authors run the gamut of what it takes to put out a book from start to finish. I admire and salute their fabulousness but I'm not among their number. I need a lot of help.
April Eberhardt tells me I'm what she calls an Assisted Independent Author. In other words I have a team assisting me. The thing I'm most grateful for about this past year is that I was able to find my team and they're willing to work with me.
My first book was edited by Mary Litchfield Tuel. I'd worked with her before so I know she's very good. Some huge personal challenges forced her to cut back for a while. But – Hallelujah! – she has put on her editing hat again. Anybody in need of a great editor would be well-served to get in touch with Mary.
Meanwhile I had to push on to a new strategy. A beta reader plus a proofreader. My beta reader is the same guy who did that for me in my traditional publishing days. My handsome hardnosed – when it comes to what does and does not work in a story – husband Jonathan.
My proofreader is another smart head. In fact she's one of the sharpest people I know. Irene Peterson doesn't let me get away with anything and – believe me – I try. I attempted to do this part by myself for a while but – although I can spot other people's errors in their work – apparently I can't do the same in my own. Thank heaven for Irene.
Another thank you shout goes out to Caridad Pineiro for recommending The Killion Group Inc. They do so much for me. Kim Killion take my ideas and sprinkles them with her mystifying magic to produce the fantastic book covers I'm very proud to have on my work.
Jennifer Jakes – also a Killion Kween – formats my eBooks and my print books and uploads them to their online platforms too. She has also given me enough crucial advice to fill a book all its own. If I were her I think I'd call it Jenn Tells Us When Why and How to Do It Right.
Killion whipped my website into shape as well. The sunrise banner sends exactly the message I want out there about me and my career. "Good Morning Everybody. This is My Brand New Day." With my book covers added for everyone to see. The three I put out in this sunrise year.
My most recent teamwork leap was into Newsletter Land. I'd have fallen flat on my face if not for Amy L. Heffernan. She takes my copy and makes it beautiful. I was scared to death to try a newsletter. Amy makes it easy-peasy.
What a year! What a lot of work! What a Super Team! I'm thankful and hopeful and full in general – mostly of enthusiasm to start Year Number Two with Book Number Four.
So – do I get a cake with one candle? Yellow cake with chocolate frosting please.
Alice Orr – http://www.aliceorrbooks.com.
RR
A Wrong Way Home – Book 1 of my Riverton Road Romantic Suspense series – is a FREE eBook at Amazon and other online retailers. All of my books are available at my Amazon Author Page http://www.amazon.com/Alice-Orr/e/B000APC22E/.