FROM THE ORR HOUSE TO YOUR HOUSE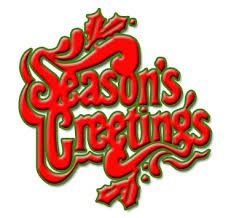 Happy Happy Merry Merry.
Here is my Christmas/Hannukah gift for you. A Free eBook copy of A Villain for Vanessa at https://www.amazon.com/dp/1533185050. "I was gripped before I was off the first page." That's what one reviewer says. I hope you will agree.
More important, dear friends, it is the most blessed season of the year, and at the Orr house we're feeling grateful for the grace and good will that have carried us through the past twelve months to this present good moment.
Jonathan and I continue to enjoy our cozy city apartment and to run Orr and Orr Contracting with Jonathan as Project Manager and me as CFO. I continue to write romantic suspense novels with A Time of Fear & Loving – Book 5 of my Riverton Road Romantic Suspense series, in progress. We are both glad to be productive and doing work we love.
Our family remains our abiding joy. We will all be together here at Christmas and my birthday on the day after. An added blessing is granddaughter Maya nearby as a freshman at NYU. If we could only get grandson Julian to the city as well, this would be entirely paradise. Meanwhile, daughter Kathleen and son-in-law Luis live just blocks from us, and son Ed and daughter-in-law Deborah aren't far away in Boston.
Our friends are beloved sustenance as always. We feel privileged to have each of you in our lives. And, finally, our faith lives embrace us and remind us to dwell in gratitude, kindness and love.
We look forward to a new year in the light and wish you, your friends and family joy, contentment and heartfuls of the truest satisfaction life can afford.
Love and Blessings. Alice
Alice Orr – www.aliceorrbooks.com – Delicious Suspense Spiced with a Love Story.
Riverton Road Romantic Suspense Book 4 – A Villain for Vanessa and Book 1 – A Wrong Way Home – A FREE eBOOK – are both available at http://www.amazon.com/-/e/B000APC22E.