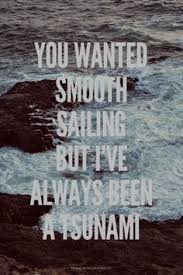 Returned to earth after annual orbit through the Thanksgiving galaxy. Food leftovers provisioned out to freezer or jury-rigged concoctions, some less savory than others. Guest leftovers packed up for mailing, especially the grandson's electric toothbrush. Extra table leaves packed up also until next feast day.
Re-entry into my newest project also after two weeks' hiatus and several hiatuses before that one. Lots of reading in between with the comparison bunny hard at work reminding me how far short I fall. My last post here was titled "Your Brain on Doubt." We write what we need to read.
Prominent among those reading experiences, because of its potential to inspire me off my duff, On Writing by Stephen King. His basic advice vis-à-vis doubt and the comparison bunny et.al. Sit down every morning and do the work. Two-K words minimum. He actually advises more K's but offers this fallback, perhaps because he is a compassionate man. Or not.
If he were truly compassionate he wouldn't rob me of my most righteous rationale. The gods of the health glitch, each a miserable so-and-so, have rendered me pretty much housebound. When asked how my work is going I simply say that word, "housebound," or maybe "shut-in" with the hardliners. Nobody questions me again. They're too busy offering condolences.
In response to which Mr. King tells the story of his own home incarceration. Leg encased in a medieval-style torture device. Confined to a back hallway. Sweating out a heatwave record breaker with only a small oscillating fan, as opposed to legions of the life-sized variety, for relief. Meanwhile, he'd written the very book I held in my hands.
In my own meanwhile, I was back in Chapter Six. Amanda and Willow race across the countryside propelled by fear of a phantom biker who may or may not be on their trail. I'd lost enthusiasm for their story right up to the moment that same morning when I took the King's advice and forged ahead, hampered by homebound-ness or not.
"Keep on writing whatever may occur." I'd signed my own book with those words many times but I hadn't really paid attention. The phrase was a PR ploy. The thing I should say to be admired or maybe even loved a little, especially by beginners who give love so generously. That morning, at long last, I followed my own admonition.
Afterward I felt good, maybe even fabulous. I contacted my editor to ask if Amanda and Willow can expect her to jump on board, as she has so effectively in the past. But the most crucial questions are these. Will I stay on board myself? OR Will I tumble off into a wallow, as I've too often done? Only time, and the status of my word count, will tell.
RR
A Villain for Vanessa – Riverton Romantic Suspense Book 4 is available from Amazon HERE. A Wrong Way Home – Riverton Road Romantic Suspense Book 1 is a FREE EBOOK HERE. All of Alice's books are written while on board rather than wallowing.
Alice Orr – http://www.aliceorrbooks.com/
http://www.amazon.com/Alice-Orr/e/B000APC22E/. 
http://facebook.com/aliceorrwriter/
http://twitter.com/AliceOrrBooks/
http://goodreads.com/aliceorr/
http://pinterest.com/aliceorrwriter/