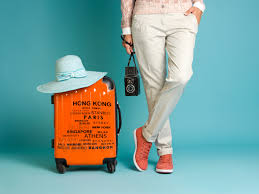 Plan a blog tour? For way too long, I had no idea I was supposed to do such a thing, or what it might be. I stumbled upon the yahoo self-publish group and began lurking there. I was amazed and grateful for how much information writers share with each other. As a writer of small town romantic suspense, this site was an internship on my laptop, especially the internship in book marketing I desperately needed.
Still, nobody said, "Plan a blog tour," in those particular words. I did find out about guest blogpost spots and that I needed to acquire some, which brought up a scary question. Why would anyone want me on their blog? Nobody knew who I was. I hadn't written a novel in sixteen years, and this was the first book in my first series. The Riverton Road Romantic Suspense series. By now, I know I should tell you the title.
Back then, all I knew was that I could barely find the nerve to ask for posting spots. I was nowhere near the Plan a Blog Tour stage. I'd still never heard those words, but I was aware of how to say "Please." I did a lot of that until, lo and behold, I had seven appointments with guest post destiny. Too bad I had almost no clue what to post.
On my own blog, I mostly scavenged my many years as a workshop leader for material on how to write novels and get them published. I might have done more of the same in my new guest role if a kindly author I met at a conference hadn't taken pity on me and said, "You want readers to get to know you and your work." I responded with something like, "Exactly," so I wouldn't come across as a total airhead. What I really wanted to do was kiss the pointy toes of her chic pumps in gratitude, but she'd already disappeared, probably in search of more savvy company.
Meanwhile, in her well-shod wake she'd left a valuable suggestion. I should write about my work, which I took very literally to mean my work process. "I can do that," I told myself, then set out to write posts about how I wrote. My favorite result was "The Struggle to Escape Chapter Twenty-Nine," which appeared on Elizabeth Meyette's blog.
The title basically tells the tale. I was quite far along into the book, and I got stuck. I can be funny, so I peppered the post with humorous bits, but I came closest to what I now consider the Plan a Blog Tour lynchpin when I brought my hero into the post. His name was Matt Kalli, and he said, directly to me, "You have to make something happen here."
I understood he was referring to Chapter Twenty-Nine of his story, A Wrong Way Home. I didn't hear him also prodding me to make something happen in Plan a Blog Tour terms. Consequently, with Book 2, A Year of Summer Shadows, I continued to wander pretty much clue-free through the blogosphere. Until Maria Ferrer, a publishing maven who always steers me right, gave me some good guidance by getting me to post an actual excerpt from my book on her blog.
Unfortunately, Maria's sage advice was forgotten by Book 3. A Vacancy at the Inn is a Christmas story, and Christmas is a heartwarming time. Therefore, I wrote heartwarming guest post recollections from my personal life, about my brother Michael making holiday gifts from found fragments, me discovering Grandma's recipe for Dandelion Wine, and so on. Barbara White Daille's blog featured "The Best New Year's Ever," about a triumphal moment in my breast cancer journey, but I wasn't yet traveling the Plan a Blog Tour trail.
Finally, in the middle of guest posting for Book 4, A Villain for Vanessa, I was taught the most powerful Plan a Blog Tour lesson of all. "It's about the book, stupid." Kayelle Allen, the amazing founder of MFRW (Marketing for Romance Writers), is too gracious to use such harsh words, but her Romance Lives Forever blog made the truth vividly clear, even to dim-bulb me.
A survey of her site taught me how to Plan a Blog Tour by showing me the essence of what to post at every stop on my itinerary. Interviews about the book. Blurbs for the book. Anecdotes featuring the book. And excerpt, excerpts, excerpts from the book, which were the huge clue I should have retained from Maria Ferrer's guidance two books ago. At last, my best writer brain was listening, and at longer last, I heard.
The blog tour now happening for Book 5, A Time of Fear & Loving – eleven guest posts from October 16th through 26th – is all about the book. Each post is an excerpt from the story with a provocative, attention-grabbing introduction. I am spotlighting each post across social media, like here on Facebook. Stop by and check out the evidence that, with a lot of help from my author friends, I have now learned how to Plan a Blog Tour.   Alice Orr – www.aliceorrbooks.com.
– R|R –
After blog touring, take the thrill ride that is Alice's latest story, A Time of Fear & Loving – Riverton Road Romantic Suspense Book 5. Available HERE. You can find all of Alice's books HERE.
http://facebook.com/aliceorrwriter/
http://twitter.com/AliceOrrBooks/
http://goodreads.com/aliceorr/
http://pinterest.com/aliceorrwriter/