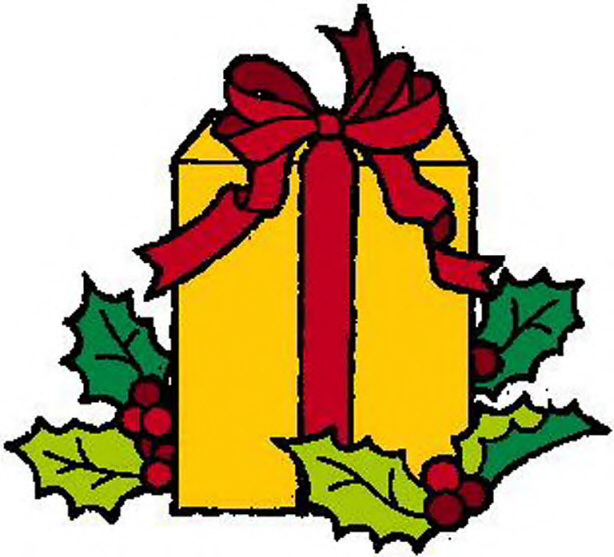 Series World Wonders. If there is a single gift of value I can add to your holiday season, this is it. Series World is a fabulous realm for a reader to step into for a while and borrow as a home for her imagination. Series World is also a place of professional and personal potential, where a writer may explore and discover rewarding story material. I'm talking about an immersive experience all around, and that immersion can be the source of Series World Wonders for anyone who cares to give it a try.
Reader fascination with Series World Wonders has a contemporary aspect that didn't exist until a few years ago, though stories in a series have been with us for a very long time. My first adventure among Series World Wonders was all about Nancy Drew, who was also my first real foray into popular fiction. I fell in love with Nancy. I wanted to be Nancy, or at least slip in among her friend posse and follow along toward excitement I wasn't likely to encounter on East Avenue in Watertown, New York.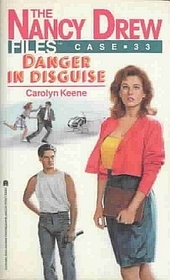 After I had read one story, I couldn't wait to leap into another and another and another. Nancy Drew had hooked me on her Series World Wonders, so much so that I published a Nancy story myself, ghostwritten under the pseudonym Carolyn Keene. I already had my own author career as Alice Orr by then, but I couldn't resist the lure of fulfilling a youthful dream, to become Nancy in the only way I could practically manage, by creating a story with her at the center and living with her in my head for a while. I will never forget Danger in Disguise.
Now, let's get back to the reader, and how her attraction to Series World Wonders has taken on a fresh wrinkle these days. I not only love writing series, I also love reading series. This love affair may have begun with Nancy Drew books, but it didn't end there. I galloped through the Black Stallion series, wandered and pondered with Anne of Green Gables, and eventually graduated to more adult thrills with the likes of Kinsey Millhone and Michael Haller. Which made me, and millions like me, ripe to become enthusiastic fans of Series World Wonders on the small screen.
Remember the phenomenon of the Downton Abbey series? The breathless excitement that accompanied anticipation of every new season? Some of us were so afflicted with separation trauma at season's end, we would binge-watch the whole thing again, one episode after another for hours at a time. And when Downton alas deserted us altogether, we searched out full seasons of Upstairs Downstairs just so we could remain in the delicious Brit landscape of "Blimey" and "Egad" a while longer.
We had been captured by Series World Wonders. We had been seduced by their charms and immersed among the twists and turns of their stories. We had lived, via our imaginations and television's vivid images, in that delightful, though obviously idealized milieu for what felt almost like a period of our own lives. We hungered to immerse ourselves in other Series World Wonders again very soon. Services like Netflix and Amazon  Prime recognized our whetted binge-watching appetites and indulged them, and we've been a happy mix ever since.
Which brings me from readers and watchers to writers. And especially to what the binge-television contagion, with its Series World Wonders, means for us. Has watching binge television conditioned our entertainment-eager culture to be ripe for binge book reading too? As in series, series, and more series? It absolutely has. This is great news for both writers and readers. When artfully invented, the Series World Wonders we conjure up can set a reader's teeth into a story that carries her along lickety-split, absorbed by our absorbing characters, and puts her in a foul mood when she is forced to read "THE END." She yearns to be carried along and absorbed some more. She yearns for us to expand this book into a series. My holiday heads-up to writers is for you to consider satisfying that yearning, if you have not done so already.
Why Is the world of a series a great place for a writer to live? In purely practical and professional terms, a trip to Series World can be an adventure on the road to success for an author. An adventure we share with our readers, as we build that world detail by detail, and they revel in it scene by scene. I am currently traveling through my first series world as a writer, and I love it there. My goal is to draw readers in and make them want to stay through one book then the next and the next. To captivate them with my Series World Wonders.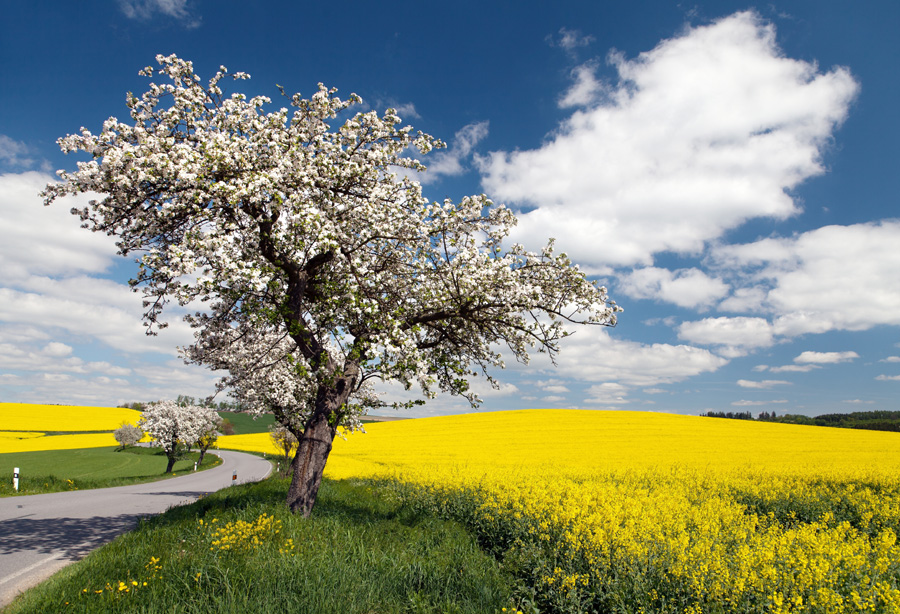 The Riverton Road Romantic Suspense Series takes place in and around Riverton, New York in what is known as the North Country. Stories of danger and romance feature the Kalli and Miller families and the Women of West Main Street, to be introduced in Book 6. The setting is a town in remote northern New York State, where I happened to grow up. No real-life town called Riverton exists there, but who cares? If I perform my storytelling job as I should, readers will believe in Riverton Road so deeply that they will miss it when they have to leave and will, you guessed it, yearn to return.
A bonus benefit to me as a writer, one I had not expected before I began this so far five-story excursion, is that I have myself been lured into a love affair with my own Series World Wonders. I have become at least as deeply immersed in my Riverton world as I hope for my readers to be. From that deep place I bring my stories to real life, because in that deep place they have real life for me. Frankly, this is the most fun I've ever had as a writer. Which is the true holiday gift I share with you. My experience of diving into the flowing ocean of my story world and discovering how much I do not want to leave. I invite you to dive along with me, and find out what Series World Wonders might lie ahead for you.
Alice Orr – http://www.aliceorrbooks.com.
– R|R –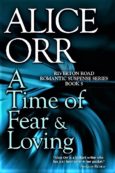 Alice's new novel, filled with Series World Wonders, is A Time of Fear & Loving – Riverton Road Romantic Suspense Book 5. Available HERE. You can find all of Alice's books HERE.
What readers are saying about A Time of Fear & Loving. "Alice Orr is the queen of ramped-up stakes and page-turning suspense." "Warning. Don't read before bed. You won't want to sleep." "The tension in this novel was through the roof."
"A budding romance that sizzles in the background until it ignites with passion."
"I never want an Alice Orr book to end."
"The best one yet, Alice!"
http://facebook.com/aliceorrwriter/
http://twitter.com/AliceOrrBooks/
http://goodreads.com/aliceorr/
http://pinterest.com/aliceorrwriter/
TAGS: Storytelling, Series Novels, Riverton Road Series, Romantic Suspense