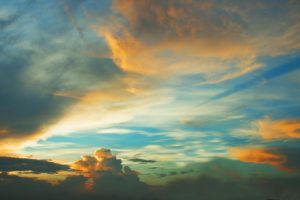 On many summer weekends, Jonathan and I leave the city for our camp in the Skylands of northwest New Jersey. Two days later, unfortunately, we return from all of that relaxation with a list of city-life things to do long enough to bring stress barreling back big time.
The next day, an act of iron-bound determination will be required to make myself pick up my notebook or pop up a file in my computer and write. Too often the notebook and the word doc file lose out. The post-weekend lists seem so much more crucial to our weekday existence. They are about keeping our real-world life running on the smooth track rather than the bumpy one after all, which is crucial to the max. That is what I've tended to believe most of the time.
But something happened this past weekend at camp that disrupted my customary way of thinking. I started a new book, not an adaptation like my last two books have been. The first, A Vacancy at the Inn, a novella that was orphaned when I decided to leave my agent. The second, A Villain for Vanessa, a re-imagining of a previously published novel whose rights I'd reverted.
This new book is neither of those things. It is a brand-new story, fresh out of my creative brain matter and growing word after word into scene after scene like a miracle on the page in front of me. Maybe that is why, when I work up Monday morning, I ejected the To Do lists from their previous priority position and replaced them with a long writing session. Maybe the magic had me in its thrall.
When the same thing happened on Tuesday morning, my doubts disintegrated. I was enthralled indeed. Caught up in an alternate world of story that seems somehow more truly my reality than my day-to-day down-to-earth one. And here is something else equally enthralling. After each writing session, an aura of the magic remains. My mind feels less fettered. My worries press less heavily. The To Do lists have lost a huge dollop of their tyranny.
Voila. Because I start my days writing, my life has changed for the much, much better. Alice is in Wonderland again. What do you think about that? I think things are getting curiouser and curioser.
Alice Orr – http://www.aliceorrbooks.com/
– R|R –
Book 5 of my Riverton Road Romantic Suspense series – A Time of Fear and Loving – will debut on Saturday, September 16th, our 45th wedding anniversary. A Villain for Vanessa – Riverton Romantic Suspense Book 4 – and my other books are available from Amazon HERE.
http://facebook.com/aliceorrwriter/
http://twitter.com/AliceOrrBooks/
http://goodreads.com/aliceorr/
http://pinterest.com/aliceorrwriter/