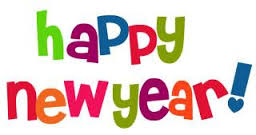 In My Big Fat Greek Wedding (2002), totally lovable curmudgeon Gus Portokalos says this. "You know, the root of the word Miller is a Greek word. Miller come from the Greek word 'milo,' which is mean 'apple,' so there you go. As many of you know, our name, Portokalos, is come from the Greek word 'portokali,' which mean 'orange.' So, okay? Here tonight, we have, ah, apple and orange. We all different, but in the end, we all fruit.
I love this movie as much as I do because I wish I was part of the Portokalos family. Those parents and siblings, those aunts and cousins, the batty grandma who faces down long-gone invaders everywhere. I consigned myself to a long-gone bad marriage in part because he had a family somewhat like this one. Though I don't recall anyone regaling me with anything like Gus's cranky-wonderful wisdom.
Segue to the current moment and my own attempt to regale us with some Gus Grace. 2016 was a tough year for many people for many reasons. We are sad about it and/or angry. At least this is what we allow to show on the surface. Examining my own self and being honest, I must admit that beneath the sadness and anger I feel wounded. Why? Because people I thought would agree with my version of truth and rightness did not do so.
I didn't unfriend anybody on Facebook. At the point of a couple of possible in-person face-offs I said, "We simply can't talk about this." Which was graciously accepted because both of us wanted to preserve the relationship. Still, a nasty bit of residue remained and, no matter how small that bit of residue might have been, it was not insignificant. Because we had loved one another on some level. Now that love was tainted and we were mutually saddened and hurt.
I know many of you have had similar experiences on a personal level and on a wider life level as well. For the latter, yesterday we celebrated (if that's the appropriate term) Good Riddance Day. In Times Square "participants wrote down unpleasant, painful or embarrassing memories from the past year and chucked them into an industrial strength shredder." Feel free to do the same in your own town square. Otherwise, a back yard bonfire will suffice.
I believe in the power of rituals. Let's each of us burn or shred or holler our frustrations into the night. Then, could we please go back to being friends together or colleagues or just folks who respect one another as individuals who may differ in some ways? Because if we do not do that, what we sacrifice is the love I mentioned. The world will be worse off for that loss. The world is always worse off for the loss of love.
I understand that our hurt places are still tender to the touch. So we don't want to touch them. But, in my never humble opinion, we must. We can do it overtly by a phone call or a private online message something like, "Hi. I know we had that thing over you-know-what but I miss you." Or you can borrow my usual less bold approach and behave as if nothing happened. Smile and chat and hope your missed friend smiles and chats in return.
Why bother? Because the end of a year is an opportunity for new beginnings or re-starts of old beginnings. Because, according to mythology, at the New Year we must do everything we can to summon the return of the light out of winter's darkness. Maybe, if we adopt that timetable, by springtime we will have salved past hurts with the balm of present friendship. Because what truly matters after all is this. In the end we are all fruit. So there you go.  Alice Orr – http://www.aliceorrbooks.com/
RR
A Villain for Vanessa – Riverton Romantic Suspense Book 4 and my other books are available from Amazon HERE. A Wrong Way Home – Riverton Road Romantic Suspense Book 1 is a FREE EBOOK there also. All written as a peach, I hope.
http://facebook.com/aliceorrwriter/
http://twitter.com/AliceOrrBooks/
http://goodreads.com/aliceorr/
http://pinterest.com/aliceorrwriter/