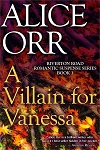 This boulder was a doozy. In fact it was the mother in law of boulders. Worse than a mother as mothers in law often are. I know because I am one and I suck at it at least half the time.
Back to the boulder. Did you notice how I was avoiding the subject? Because this subject is that painful. It's about how an entire book died one day. How I got up one morning and knew my current beloved opus couldn't be allowed to live.
I'd been writing merrily merrily down the plot stream for months. I have the dates somewhere to specify precisely how many months. I can't look them up because it would make me want to eat my innards.
You know how it is when something you really care about is going smoothly. You chug on with heaven at your heels feeling as if you might break into song and dance at any moment.
Then that story – the one of this joyous experience – takes an unfortunate turn into a byway not even on your map. You had no idea this danger detour existed. If there was a warning sign you weren't able to see it through your euphoria-tinted glasses. Here's how that story went for me.
Once upon a morning the princess with a pen awoke in her cozy bed. The one just like her grandma used to make with downy coverlets and tatted pillowslips and everything so white and bright the world sparkled.
Princess yawns and stretches in luxurious anticipation of a creatively fulfilling day ahead. Then she commits her fateful error. The inciting incident that starts the narrative tumbling downhill pell-mell over euphoria smashed flat as Road Runner on the blacktop.
What was the princess's error? She opened her eyes. Did she find a handsome prince gazing down at her with love and future promise aglimmer between his lush lashes? Fraid not. She found reality beaming ice blue laser shards into her warm reverie. Freezing it tomb cold.
"I can't write this story," she cries as the icy razor tip hits its deep down mark and opens the road to devastation.
I cannot tell you how I let this happen because I do not know. The only possible explanation is that an amazing scenario sunk its tentacles into my imagination. With pathos and tragedy and struggle toward redemption all happening to characters we can't help but love. I leapt into that stream and let myself be carried blissfully onward by its ever-mounting momentum.
Except that – as the fierce glare of my morning revelation made abruptly clear – this wasn't a story from my imagination. This was a story from my life populated by characters who weren't characters at all. They were facsimiles of people I cared for who would cease caring for me if I published this book.
The ritual that ensued was fraught and perfunctory at the same time. Notebooks were discarded. Computer files were excised. Sticky notes were unstuck and tossed in the trash.
No evidence of my dumbass brain-fogged maneuver could remain in case I should succumb to a fall on my fat head. No writer detritus from this particular faux pas would be left behind to do its hurtful worst.
I don't recall exactly how long I languished in the wallow that followed. The boulder continued to block that previous path and would not be moved. I had two choices. Quit. Or put the boulder at my back and begin again. I did the latter.
The result is A Villain for Vanessa – Book 4 – skimming toward you soon along the unobstructed lane of Riverton Road.
Alice Orr – http://www.aliceorrbooks.com.
RR
A Wrong Way Home – Book 1 of my Riverton Road Romantic Suspense series – is a FREE eBook at Amazon and other online retailers. All of my books are available at my Amazon Author Page http://www.amazon.com/Alice-Orr/e/B000APC22E/.