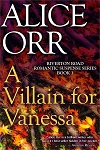 Yesterday was a big day for me as a writer. It would be a big day for any writer. So big that lots of excitement is involved. Happy excitement. Jubilant excitement. The excitement of relief. Naturally I wanted to share it.
"Jonathan" I call out from the multipurpose couch/daybed/pillow place in my office where I do most of my writing. "Come in here please. And bring your glasses."
Last month Jonathan and I passed our forty-fourth anniversary of being together so he may have known the reason for my mysterious request. But he didn't share that knowledge with me. He allowed me to build the suspense. I write Romantic Suspense after all and I love to milk every ounce of dramatic tension from a scene.
I wait at my laptop with my fingers poised over the keys. The cursor is already in place. The Solid Caps key has already been clicked. I'm ready for the climactic moment but I keep myself in check as is my nature. I maintain a cool façade when my insides may be roiling. Except if I can't manage that kind of control. In which case it would be wise to run to a distant county.
Jonathan enters the room and stands behind my right shoulder. I don't look up at him and he doesn't speak but he's excited too. I feel those vibes jumping off of him. He obviously does know what's coming and I'd better make it happen soon or he'll go all premature on me and you know how that can ruin things.
I touch the keys at the same instant a lump rises in my throat and tears gather under my eyelids. I swallow the lump and will the tears not to fall. Not yet for the emotion. Not quite yet. My fingers move. Six letters separated by a space in the middle form at the center of the page.
THE END
Seconds of silence follow. Reverence for what it has taken to get here. This book has been a challenging adventure and we all know what the word challenge means. This book has been a giant pain in the patoot to make happen. I'll share those challenging tidbits in future posts. Meanwhile yesterday after those two words become a fact on the page a silence is in order.
Then the kisses begin. Starting at the neck where all sexy romantic heroes know just what to do with their lips etc. And Jonathan is definitely my sexy romantic hero. Especially where my writer life is concerned. Many years ago he was the one who asked the question nobody – including myself – had ever asked me.
"If you could do anything you wanted with your life what would it be?" The dramatic tension was high then too. I could barely breathe. I almost couldn't talk. "I'd be a writer" I whispered. What Jonathan responded was basically "Go for it my darling."
I've been going for it ever since. Right up until I typed THE END to my fifteenth novel yesterday. It's called A Villain for Vanessa. Over the next weeks – on as many Mondays as I can manage – I'll tell you how this story became THE story for me.
Alice Orr – http://www.aliceorrbooks.com                     http://www.facebook.com/aliceorrwriter                    http://www.twitter.com/AliceOrrBooks
RR
A Wrong Way Home – Book 1 of Alice Orr's Riverton Road Romantic Suspense series – is a FREE eBook at Amazon and other online retailers. All of Alice's books are available at her Amazon Author Page http://www.amazon.com/Alice-Orr/e/B000APC22E/  A Villain for Vanessa will be Book 4 of the Riverton Road Romantic Suspense series.