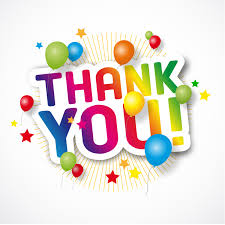 A Year of Summer Shadows is the second story in my romantic suspense novel series set in a town I call Riverton that is reminiscent of North Country New York State where I grew up. We didn't have murders at every turn like you find in my stories but we did have warmhearted people. I thank those people for giving me a strong start in life as both a storyteller and a person. Thank you Homies.
A very special thing happened to me during the writing of this book. My husband Jonathan Orr became my editor again as he was with my former novels before the hiatus preceding this series. We worked together well back then and we're repeating that now. Our new partnership is a gift I didn't expect and I'm extremely grateful for it. Thank you my beloved Jonathan.
I once again acknowledge Kristen Lamb author of the wonderful book The Rise of the Machines. This time because her blog writings got me to step all the way into the Twitter river at last instead of timidly dipping my toes there. She's the social media maven we all need to follow. Thank you Kristen.
I don't have to look further than my local RWA Chapter to find another media maven – one of the best – Maria Ferrer. She guides RWA/NYC and she has guided me with a marketing mind like few others I've seen. One Idea After Another – that's the pace at which she thinks and her generosity with those ideas has helped me more than I can say. Thank you Maria.
I also repeat my thanks to the amazing writers of selfpublish@yahoogroups.com. They continue to offer all of us the benefit of their experience every day. Plus another yahoo group I've discovered more recently – mfrw@yahoogroups.com. The initials stand for Marketing for Romance Writers and that's what they help us do. They're surely helping me. Thank you generous writer friends.
And what would I do without the topnotch professional look of my books? The Killion Group Inc gives me exactly the covers I envision from multi-talented Kim Killion herself. Not to mention hassle-free formatting and uploading and just enough hand-holding from Jennifer Jakes. As if those weren't blessings enough – Killion's Shawntelle Madison makes my website what it needs to be. You can actually follow me now at www.aliceorrbooks.com. Thank you Killion.
My cup also runneth over and always has from the writers' community that embraces me despite my history of consorting on the other side of the desk for a while as an editor and agent. My writing buddies at RWA/NYC are especially supportive along with the other RWA chapters that invite me to present workshops for them. Thank you romance writers.
Nor can I forget the International Women's Writing Guild and its members who enrich my life in so many ways. As do my other writer friends – including the members of Liberty States Fiction Writers – and my civilian friends as well. Thank you all.
Leaving the best for almost last I begin always with my grandma Alice Jane Rowland Boudiette who has left this earth but not my heart. My daughter Kathleen Zea and son-in-law Luis Zea. My son Ed Vesneske and daughter-in-law Deborah Edison Vesneske. My grandchildren Maya and Julian Vesneske. Thank you my beloved family.
Finally I thank my God and the faith she inspires in me. It takes a village to create my Riverton and she dwells on every block and every page. I would be nothing and nowhere without her. Amen.
RR
 A YEAR OF SUMMER SHADOWS – Riverton Road Romantic Suspense Series Book #2 – Mark & Hailey's Story – Launches with summer on June 22nd at amazon.com/author/aliceorr. The paperback is already available at www.amazon.com under Alice Orr. This is my 13th novel and I've had a world of help to be thankful for with every single one. Alice Orr – www.aliceorrbooks.com.