Question: How can I give you a special pre-Thanksgiving treat?
Answer: I can introduce you to a special author – Starla Kaye.
ABOUT STARLA KAYE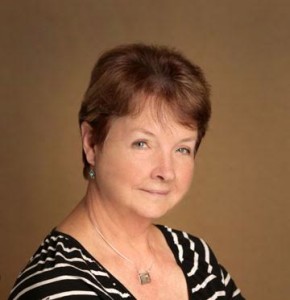 Starla has been writing and publishing in various romance sub-genres and formats for twenty years. Her first published book Tug of Love was a sweet romance published with iUniverse Press. These days she mostly writes much edgier romances with an erotic or slightly naughty focus.
Starla enjoys creating strong-willed and independent heroines who butt heads with equally determined and slightly domineering men. She finds her hero his perfect match. She also makes him the perfect match – either happily for now or happily ever after – with the woman who wins his heart. Each is challenged by the other. Because love isn't easy after all.
Starla has published 20 novels, 39 novellas, 8 anthologies, 18 short stories, and 3 audio books so far. She writes for Decadent Publishing, Black Velvet Seductions and Blushing Books.
Contact Starla Kaye any of these links. She'd love to hear from you.
Website: http://starlakaye.com/
Twitter: https://twitter.com/starla_kaye
Facebook: https://www.facebook.com/StarlaKayeWriter
Pinterest: https://www.pinterest.com/starlakaye/
Amazon Author Page: http://www.amazon.com/Starla-Kaye/e/B002ZH8K3U
Goodreads Page: https://www.goodreads.com/user/show/5494986-starla-kaye
Authors Den Page: http://www.authorsden.com/visit/author.asp?authorid=151725
Printable Book List(s)   http://starlakaye.com/my-books/my-complete-book-list/
ABOUT STARLA KAYE'S LATEST BOOK
Contemporary Romance – Published by Black Velvet Seductions
All she wants is to start over, live a peaceful life…
After an abusive marriage and an ugly divorce, Toni needs to rebuild her self-confidence and start a new life in her hometown. Going home again and confronting people she'd hurt when she'd left is never easy. She'd hung onto the idea of buying a long-abandoned old house and remodeling it to help her recover. But a man from her past has recently purchased it for his business. That's her emotional breaking point and she does something reckless. Now she must pay the legal consequences of her foolish actions…by working for him.
All he wants is to focus on his work…
Chad's job as a lawyer working to protect the rights of the abused elderly consumes his time and energy. It cost him his marriage and an aborted child he hadn't known about. Now he works harder, guards his bruised heart. Yet the return of someone he'd held secret feelings for comes back to town. She upsets his world, starting with minor destruction of his business property and causing him minor injury. He shouldn't become involved in helping this troubled woman, yet he can't keep from doing so.
Two heart-damaged people have trouble trusting love again.
Buy Trusting Love Again at….
Amazon:  http://www.amazon.com/Trusting-Love-Again-Starla-Kaye-ebook/dp/B017RNS888/ref=sr_1_1?tag=geolinker-20&ie=UTF8
Barnes & Noble:  http://www.barnesandnoble.com/w/trusting-love-again-starla-kaye/1122924735?ean=2940156674237
iBooks:  https://itunes.apple.com/us/book/trusting-love-again/id1057415027?mt=11
Kobo:   https://store.kobobooks.com/en-us/ebook/trusting-love-again
Smashwords:   https://www.smashwords.com/books/view/591678
An Excerpt from TRUSTING LOVE AGAIN
He glanced at the young woman standing close by, worrying her lower lip. "Maybe you should call—"
"What? Call my father? Because I'm acting a little wild?" Toni snorted and cut him off. "I have every right to act upset. Yet another man has messed with me, lied to me."
His angular face tightened in annoyance. "I still have no idea what you're talking about." He stepped closer and reached for her.
"No!" She jumped back, breaking off the other stiletto heel, and barely managed to keep from falling. Her entire body tensed.
A memory flashed into her mind. Stanley had grabbed her arms during their last argument right after they'd eaten a special meal she'd prepared for him. His grip had been agonizingly tight. When she'd hissed in pain, he'd shoved her away. She'd landed hard on the floor, knocking her head against the dining room table. After a half-second of possibly regret, he'd turned and hurried out of the house. No apology.
"Antoinette," Chad said again, sounding cautious.
She pushed the recollection away and looked at Chad. His expression appeared concerned. Again, he inched forward and tried to reach for her.
"Don't touch me!" she gasped, batting his hand away, dropping the heel and purse. She hated that she was reacting this way but felt helpless to control it.
"What's your problem?" Appearing confused, he moved toward her once more.
Panicked, defensive, and determined to stop him, she snagged the iPad from his grasp, flung it away. It crashed into the nearby towering, leafless elm tree. The sound of cracking glass made her flinch. What had she done?
Footsteps behind her on the sidewalk pounded in her direction. The young woman on the porch gasped and Chad's father walked behind him.
"Have you been drinking?" Chad's tone dripped with disgust as he seemed to sniff for hints of alcohol.
Her cheeks flamed. "No, I haven't been!" she bit out. It was humiliating to realize that her brother must have told Chad about her drinking problem, something he must have read in the gossip columns.
His vivid blue eyes didn't look as though he believed her. His jaw taut, he latched onto her left forearm before she could move. He gripped her tightly.
No! Panicked, she drew on the self-defense lessons she'd learned after the separation. With a palm strike, she gave a hard jab to his shoulder.
"What the hell?" he snapped, jerking but not releasing her. His arm was stretched out between them.
Heart racing, she hit his elbow with another palm strike. This time he lost his grasp on her arm and glowered at her in frustration and pain. She sensed he would reach for her again, but she couldn't let it happen.
Another Excerpt from TRUSTING LOVE AGAIN
"I feel like such a wimp, letting him get to me again." She moved away and walked over to slump down on the sofa. "All it took was hearing his voice."
Chad closed the door and took a calming second before he faced her. "You're not a wimp. That scumbag should be locked up for what he did to you."
The color had returned to her face once more and she gave him a fragile smile. "I've come to realize that everything that happened wasn't all his fault."
He blinked at her. "What?"
She shrugged out of her coat and let it fall behind her. "I allowed it to happen, and not just because of the whole love, honor, and obey stuff. I was blinded by his charm, and his ease at throwing me apologies is not an excuse. I saw through them. But I wanted to believe in the magic of love too much. I wanted him to be the Prince Charming of my dreams. He wasn't. He'd never been that, not even when we started dating. I was just too determined to make him into it."
"You always were a romantic." He remembered how much she'd liked the Disney movies, especially the ones with happy endings for one couple or another. Ted had done his best to avoid them. Beauty and the Beast had been her favorite; The Little Mermaid was another one Chad knew she'd watched over and over. To his friend's disbelief, he had sat with her in the Thornton family room and watched both of them one day when she'd been miserable with the chicken pox. She'd been ten, he fifteen. He'd taken a lot of ribbing from Ted for doing it, but he'd done it anyway. Did she even remember that time?
She gave him an amused smile. "I don't watch Disney movies anymore. Well, not like I used to do."
He glanced at the coffee table and the thick paperback lying on top, a romance novel. After what she'd been through, it surprised him. "I would have expected you'd be reading a murder mystery or something dark."
She shrugged. "I still enjoy a good happy ending, particularly a story that pulls my heart strings. Just because there isn't such a thing in my life, doesn't mean I don't want it for others."
He understood why she felt that way, but it bothered him. "You shouldn't give up, Antoinette. Give yourself some time. Don't rule out having something special because of one jerk."
A Much Hotter Excerpt from TRUSTING LOVE AGAIN – Enjoy!
"You're taking so long," she said breathlessly, frowning.
"I guess it's time to get started." He stroked his thick shaft while she shivered with anticipation. Their gazes met and he gave a wicked grin. "Thank you for letting me do this."
He stroked himself again, then guided the cock until it touched her pulsing, swollen lips. The sight was exciting to watch, but she had to turn her head away. She didn't want him to see how badly she wanted him. It would be there in her eyes, she was certain of that. She braced herself mentally and physically. And waited.
But he didn't keep her in suspense for more than a second. He gripped her hips with his big hands and the elastic bandage rubbed lightly against her. She barely had time to think about it before he drove deep inside her.
"Ohhh. Oh my," she gasped at the fullness.
"Are you all right?" he asked in concern. He held still in her body and she quickly adjusted to the thick invasion.
She pressed backward and his balls met her bottom. She shivered, longing for more.
"I take that for a 'yes.'" He pulled nearly out as she moaned in disgruntlement. He chuckled and thrust deep once more. "Demanding woman, aren't you?"
Every inch of him smoothed against her sensitized skin, rubbed places inside her in such a delicious way. But a demanding woman? It had been a long time since she wanted a man to have his way with her. Stanley's way had never been enjoyable, at least not for her. A thought which annoyed her. Stanley was in her past. Chad just might be her future. An idea that worried her.
Enough thinking about that! "How about speeding it up a little?" she beseeched, quivering all over.
"Yes, ma'am." He began driving back and forth as she'd requested. His grip on her hips tightened and she heard his heavy breathing.
A part of her braced for roughness, for his undeniable power over her. Not Stanley. Remember that.
He eased back on the rhythm, moved more gently. "I want this to be good for you, Antoinette."
She could sense how much this slowing down was costing him and that knowledge endeared him to her even more. He wanted to make her climax first. Another special gift from him. The notion, along with the steady drive in and out, touching the most intimate part of her, had her panting. She squeezed her eyes shut as the sensations built.
Thank You Starla from your host Alice Orr – http://www.aliceorrbooks.com.
RR
A Vacancy at the Inn is the first Christmas Novella in Alice Orr's Riverton Road Romantic Suspense Series featuring the Kalli family – and now the Miller family too – in stories of Romance and Danger. Buy it at http://www.amazon.com/dp/B017RZFGWC.