A City Sizzler
Nick & Delia's Story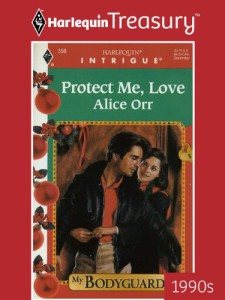 YEARS AGO, A MYSTERIOUS WOMAN CHANGED HER IDENTITY.
 Five years ago, Delia Barry went to sleep beside Nick Avery, the man of her dreams, and woke up next to another man. A murdered man. Delia knew she would be accused of the crime and she feared her dream lover Nick might be involved. She flees across the country to New York City and changes her name.
BUT NOW THE PAST IS CATCHING UP WITH HER.
The new identity and the new life she has built so carefully are threatening to crumble around her with terrifying results. There is only one person who can help her now – one man – dangerous, elusive Nick Avery.
REVIEW from Literary Times
Back in Colorado, Nick Avery once worked for Becky Lester's family, but he doesn't recognize Delia Barry as the girl he once knew as Becky. Delia has hired him to be her bodyguard and he intends to do his job, but personal feelings quickly start to affect the professional relationship they have. As Nick tries to protect Delia, Delia tries to protect her heart from Nick and keep the truth about her identity a secret. A fast paced Christmas story, Protect Me, Love is intriguing and romantic. Alice Orr does a good job of keeping the reader on her toes and wondering whodunit right until the end… Sizzling romance and fast paced intrigue. Alice Orr will charm her fans once again. Alice Orr continues to deliver top-notch romance and suspense. A clever story from the multi-talented Alice Orr!
THRILLING EXCERPT
Delia's first urge was to make a run for it – through the restaurant and out the door before Nick arrived. There were lots of exits from Rockefeller Plaza. Whoever was following her couldn't be covering all of them. Unless he wasn't alone. Still, she'd be playing Russian roulette with escape routes.
She tried to decide what would be the safest choice, but her mind refused to cooperate. All she could think about was how Nick's voice on the phone had thrilled through her like a passionate but painful shattering of glass.