A Tropical Heat Page Turner
Slater & Phoenix's Story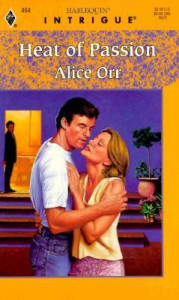 SHE TRADES DANGEROUS DAYS…
 Phoenix Farraday never dreamed her image-enhancement business could lead to something sinister. Until she takes on a dangerous client. She flees to save herself – and suddenly finds sexy Slater McCain by her side, ready and willing to offer protection.
FOR NIGHTS OF PURE PASSION.
Lean and strong, with dark unruly hair and a chiseled profile, Slater can sweet talk a woman into anything. Into his life. Into his arms. Into his bed. Sun-drenched days and star-filled nights with this man prove to Phoenix that she has found her future. But will this paradise last, after her disastrous past catches up with her?
READER REVIEWS
Undercover cop! Beldon Laurent hired Slater to find Phoenix. The tale was that she had stolen a large sum of money from him and he wanted Slater to find her. But Slater was not the thug Beldon thought. Slater was an undercover cop. Slater found Phoenix in Mexico. However, instead of remaining distant, he cared for her. Sax, Beldon's right hand man, followed Slater to Mexico. When the shooting began, Slater and Phoenix thought each was gunning for the other. Now they were both on the run for their lives.
***Full of suspense! Loved it!***
"Ms. Orr turns up the heat."—The Literary Times
"Alice Orr gives readers a thrilling trip, filled with fear and mystery."—Romantic Times
STEAMY EXCERPT
Phoenix hadn't come to Slater's room to cool off. She'd come here because she was still unbearably lonely, and he was an extremely attractive man. He must see her as the hot little number she wasn't cut out to be.
That must be why he didn't ask why she was here. He knew she couldn't resist finding out what it would feel like to be in his arms, in his bed. She had to know what he thought.
"Aren't you going to ask me why I'm here?" she heard herself say.
"I already know."
Slater's smile came slow and lazy over the angles of his face.
"And I have exactly what you need."
Visit Alice Orr's Amazon Page to Buy

Heat of Passion