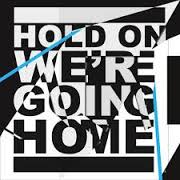 Every story is a conversation with myself as the author and myself as a person. I usually don't recognize what that conversation is about until I'm at least halfway through the writing. Sometimes, not until I've typed "The End." After publishing four books in my current series, I discover the conversation for me is often about going home. Or about not going home.
In A Wrong Way Home – Riverton Road Romantic Suspense Book 1, I knew early on in the storytelling that Kara's dilemma has been my own dilemma for decades. Can we go home again? Can we return to the place that birthed us and nurtured us? Or, as is sometimes the case, the place that failed to nurture us. The answer is more difficult when we've had a hometown experience like Kara's, the non-nurturing kind with hurtful memories to go with it.
For Kara the dark memory pits have to do with two things, her family and her past relationships with men. She doesn't want to fall into either of those pits again. Yet, she can't seem to stay away from Matt, even though she knows for sure that seeing him again will mean heartache for her. He is like the sore tooth she can't keep from flicking with her tongue, maybe to make certain the pain is still there. Or, more accurately, to make sure the strong feelings are still there. Isn't that true of most of us at one time or another?
For example, we can't seem to stop ourselves from signing up for the high school reunion. We shop long and hard for the perfect outfits to display ourselves at our best advantage. We have our hair styled. We struggle to lose weight. We've got unfinished business back there. Battlefields we didn't conquer the first time around. The mean girls. The bad boys. The warm friendships that went cold. We long to write a more satisfying ending to at least some of those chapters.
In my latest novel, A Villain for Vanessa – Riverton Road Romantic Suspense Book 4, recognizing the Going Home theme came later rather than sooner, probably because the question isn't so much, "Can Vanessa go home?" as it is "Why must Vanessa go home?" She left Riverton, the remote North Country town that is the setting for this series, when she was so young she barely recalls the place. She fled across the continent long ago with her mother, who now warns Vanessa about her plan to return.
"Don't be so sure they'll want you when you get there," Mom ominously intones, but Vanessa doesn't listen.
There are clichés for what she does instead. She makes herself the cat whom curiosity might kill. She tempts a fate unimaginable in her wildest dreams, or nightmares. She wakes a sleeping tiger, and her curious kitty could be outmatched by this jungle cousin. She is told more than once, "There be dragons!" in the hidden territory of the past and monsters in the secret depths of its perilous waters. Still, she risks all, including her heart and her life, because there's a mysterious man in the mix, plus a murderer.
Wouldn't you do the same if you had a lost family to find? How many times do we poke at a live electrical socket for the sake of family? Especially the factions of family everything, including our own common sense, warns us to avoid. I confess to a headful of singed follicles and a fistful of scarred fingertips from my own forays. There lies the most powerful lure of home. Family. The family of our blood. The family of our hearts. The family of our wishful yearning. We can't resist it, not Kara nor Vanessa nor you nor me.
What tangled tales those misadventures weave. Tangled and fascinating. So much so I can't stop telling them and going home to do it, too. Did I forget to mention I was born and raised in a remote North Country town?
RR
A Villain for Vanessa – Riverton Romantic Suspense Book 4 and my other books are available from Amazon HERE and from most other online book retailers at their websites. A Wrong Way Home – Riverton Road Romantic Suspense Book 1 is a FREE EBOOK there too. Enjoy!
Alice Orr –
http://www.amazon.com/Alice-Orr/e/B000APC22E/
http://facebook.com/aliceorrwriter/
http://twitter.com/AliceOrrBooks/
http://goodreads.com/aliceorr/
http://pinterest.com/aliceorrwriter/