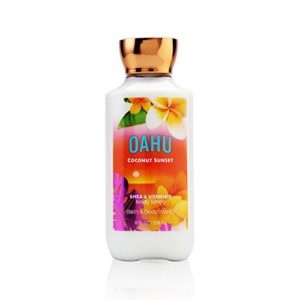 Question: Can you tell us what it's like to run a non-book giveaway?
Answer: It's great. I'm in the middle of my second one now.
The first was a replica of the coffee mug sitting next to me this morning. Brown letters on ivory ceramic spell out, "Go confidently in the direction of your dreams. Live the life you've imagined." The mug was given to me by my grandchildren so it is precious and personal. The words are precious and personal too. I smile each time I read them.
This time, I wanted a gift from my new story A Villain for Vanessa – Riverton Road Romantic Suspense Book 4. There's emphasis on a jacket, but I can't afford several of those. How about the lighthouse? If somebody sent me a miniature lighthouse I'd think, "One more trinket to dust," and take it to the neighborhood thrift store that benefits at-risk children.
Back when I was publishing Harlequin Intrigue novels, I had a perfect solution for the giveaway dilemma. I'd embed an item in the story, and give away a replica of it at book signings after publication. My last Intrigue plot is a good example.
Dear Santa's hero and heroine Vic and Katherine try to save two very at-risk children, Coyote and Sprite, from serious danger during the holiday season. In a poignant yuletide scene, Sprite hangs a sparkling glass angel ornament on an evergreen tree.
I don't remember how many crystal angels I ordered, but they were everywhere in our house. Plus spools of red ribbon printed with the title and small, clear bags covered in snowflake images. We sat on the floor. My husband Jonathan bagged the angels. I tied ribbons.
I led lots of writing workshops back then. I trundled those packets with me each time, for the book signings after my presentation. More than once, an airport security person stared askance at the x-ray machine. "Angels," I would say, and they'd let me through.
More recently, I was wishing I'd included Vanessa's version of a crystal angel in her story, when a solution occurred to me. Much of the book happens at a spa. I'd give away something associated with that setting. That was when the real fun began. Shopping!
I spent happy hours online playing with possibilities. Everything from way-to-pricey items to way-too-chintzy ones. All the while I was circling, more or less deliberately, toward the ideal destination for me. Things that make you smell good and feel better.
I settled on Oahu Coconut Sunset Shea and Vitamin E Body Lotion from Bath and Body Works, a great match for my spa fantasy.
I placed the order, smiling almost as wide as I do when I read my grandkids' mug. I love giving presents. Don't you? Soon I'll be giving presents to contest winners. I can hardly wait for the July 11th drawing. That will be the best fun of all.
 Alice Orr – http://www.aliceorrbooks.com http://www.facebook.com/aliceorrwriter https://www.twitter.com/AliceOrrBooks 
RR
Email "I'll meet you at the spa," to aliceorrbooks@gmail.com to be entered in the Spa Lotion Giveaway Contest.  A Villain for Vanessa and my other books are available from Amazon HERE and most other online book retailers at their websites.