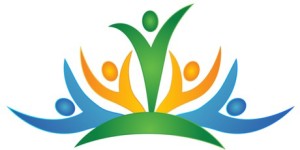 Jonathan and I just returned from our family Thanksgiving gathering. We're dragging ourselves around this morning but we are smiling. Filled with memories as much as with turkey and my daughter's divine stuffing.
I remember Thanksgivings that weren't as idyllic as this one. Fraught Thursdays of problems and grievances lowering over the feast table. Thank heaven the psyche performs a blessed erasure of all that when better times arrive.
I also remember less traditional holidays than this one where everybody at the table was related by blood or marriage. When Jon and I personally hosted Thanksgiving we evolved a tradition of inviting folks with nowhere else to go. Nobody in our acquaintance was allowed to avoid being overfed. That day they were our family and we were theirs.
When I was a single mom finances were perpetually strained. Communal Thanksgiving was a must and a joyful good time. I'd roast the turkey and make the stuffing. Never as from-scratch as my daughter's but Pepperidge Farm mix plus my own additions turned out tasty anyway.
My single mom friends came with their assorted offspring and everybody brought her best side dish. Plastic glasses of inexpensive wine were raised in toast to everything – including having made it through the previous year – but especially in gratitude for each other.
Each of these assorted configurations was a family in the most important sense. We held each other up. We carried each other when necessary. We were there. We still are.
This history is big among my reasons for writing about families. Not idealized family. Realistic family with problems and personality flaws and screw-ups all at the table – keeping on keeping together through thick and sometimes desperately thin. Plus I write romantic suspense so there's a murder in their midst to complicate the menu even further.
They prevail as family whatever their configuration or their challenges may be. The Kalli family and their habit of adopting stray souls. The Miller family with trials and tensions galore. And a third family yet to come of – guess what – a single mom and her single mom friends. All in Riverton. All in the family. All eager to welcome you to the feast.
Alice Orr – http://www.aliceorrbooks.com.
RR
A Vacancy at the Inn is the first Christmas novella of my Riverton Road Romantic Suspense Series featuring the Kalli family – and now the Miller family too – in stories of Romance and Danger. A holiday deal for 99 cents at http://www.amazon.com/-/e/B000APC22E.