Question. Why Is the World of a series a great place to live?
 Answer: Novels in a series are the road to success for an author.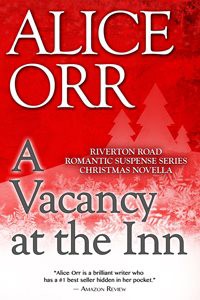 Novels in a series are also the road to pleasure for a reader as an adventure through a world. The author builds that world detail by detail. The reader revels in that world scene by scene.
I'm traveling through my first series world as a writer and I love it there. My goal is to draw readers in and make them want to stay through one book then the next and the next. To do this I must create a world that feels real and resonates.
That means I must create a world that is consistent. A world of that has Rules. Following these rules adds to the reality of the series. You can figure out some of the rules of my series from this brief blurb.
The Riverton Road Romantic Suspense Series is set in and around Riverton, New York in the remote North Country. Stories of danger and romance feature the Kalli and Miller families, their sons and daughters and the fortunate people who find safety and welcome on Riverton Road.
The setting is a town in remote northern New York State where I happened to grow up though there's no real town called Riverton. The Kalli family of Riverton Road was at the center of my series world through Books 1 and 2. Now I've added the Miller who also live on Riverton Road.
Each gorgeous son and radiant daughter has or her story. I intend to move beyond them to others among the Kalli-Miller circle in future Riverton Road books. To hook readers into this extended world my job is to master the art of immersion.
I must immerse my readers so completely in my story world that they're eager to remain there until I release them at The End. If I do that job well these readers will miss Riverton Road when they have to leave.
One way to sabotage myself would be to slip an inconsistency into the mix. Any off-key note awakens the reader from what John Gardner calls "the dream of the book". To prevent this I establish the rules and follow them. Some I figure out in advance. Others as each story grows.
A bonus benefit – one I hadn't expected – is that I've also become deeply immersed myself in the world I'm creating. From that deep place I bring my stories to real life because in that deep place they have real life for me. It's the most fun I've ever had as a fiction writer.
This is how I discovered that making series rules is anything but limiting. The rules liberate my imagination into the flowing ocean of my story world until I don't want to leave. And because I'm writing a series I don't have to leave. Believe me. It is definitely a great place to live.
Alice Orr – http://www.aliceorrbooks.com.
RR
A Vacancy at the Inn is the first Christmas Novella of the Riverton Road Romantic Suspense Series featuring the Kalli family and now the Miller family too in stories of Romance and Danger. A Wrong Way Home is Book 1 of the series – A Year of Summer Shadows is Book 2 – A Villain for Vanessa is Book 3. All titles are available at http://www.amazon.com/-/e/B000APC22E.