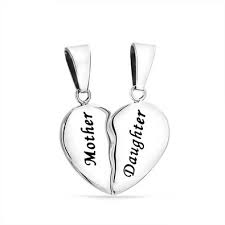 A Year of Summer Shadows is the second story in my current romantic suspense novel series and it is a hotbed of daughter-mother contention. As follows.
I'm Hailey. My mother is Annemarie Lambert and she's a stranger to me. I was my father's girl until he died and left me to watch my mother falter and stumble in a daze from one foolish choice to the next.
Too many of those bad choices involved men. A string of them – each more useless than the last. We live in a small town called Riverton. Everybody saw my mother's behavior and gossiped about her in hushed tones. I heard them anyway and felt ashamed.
She still lives in our old house on Academy Avenue which has deteriorated along with my mother since Dad died. I go there as little as possible and try to live my life in an upstanding and responsible way so I may never be mistaken for Annemarie.
I'm Julia. My mother is Virginia Hargate and I wish I could get free of her. She's loomed over me for as long as I can remember and dictates every moment of my life according to what she thinks I should be. She even took my best friend Hailey from me when I most needed her.
My father was an important man in Riverton but he was a busy man too and hardly ever anywhere but his office. So I rattled around alone in our huge house on Blakely Street doing my best to keep out of range of the sound of Virginia's harping voice.
She wants more than anything for me to be a lady the way she sees herself to be. Admired and envied. Perfect in every way. Her desire for that has given me my revenge. I've made myself into the opposite of a lady. I'm neither admired nor envied. I am Virginia's shame.
I am Angela Kalli. I have four sons but no daughter. I made a special room in our house at on Riverton Road – yellow and pale blue and empty except for the occasional guest. I go there when my husband Gus is away and daydream about the little girl who might have grown up here.
These are the daughters and mothers of A Year of Summer Shadows at the beginning of my story. Will they be changed at the end? We will simply have to read and see.
 RR
 A YEAR OF SUMMER SHADOWS – Riverton Road Romantic Suspense Series Book #2 – Mark & Hailey's Story. Launched with summer on June 22nd at amazon.com/author/aliceorr. This is my 13th novel. I am its mother and it is my daughter. We had a contentious relationship but now we've reconciled. Alice Orr – www.aliceorrbooks.com.