Question: What does it take to get the most out of a writers' conference?
 Answer: "What it takes is a whole lot of being nice."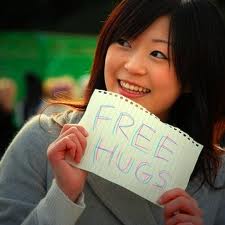 I put that response in quotation marks because I heard those words from another author. Sabrina Jeffries giving an uplifting talk at – you guessed it – a writers' conference.
Summer is conference time. Small retreats and huge gatherings punctuate June through August for many writers. Civilians – as in non-writers – are off to the shore or the mountains or the campsite. But we pack up our notebooks and our hopes and head for a convocation of scribes.
What most of us are hoping is that we'll find the key to getting our work published or better published. I say that isn't the most important thing we find at these gatherings whether they take place in a grand hotel or a modest cabin or anywhere in between.
The most important thing we find is each other. We make the most of a writers' conference by maximizing that discovery. We writers are our own most natural allies. Why is that so true? It's true because we understand one another from the inside.
We understand what it's like to labor in the formidable publishing marketplace. We understand what it's like to struggle toward getting our work published and keeping it published. We know how it feels to suffer rejection and disappointment. We also know how it feels to experience the joy of our accomplishments whether they're large or small.
We also understand we need support in these hard struggles we've chosen. We understand that because we need the same support ourselves. With this understanding comes an obligation. Our obligation is to reach out and give what is needed – a little bit of niceness to our writer friends.
All it takes is a few words in a few sentences of encouragement and kindness. Over the several days or even the single weekend of a conference these few words at a time will add up to what Sabrina inspires us toward – a whole lot of being nice.
Our need to succeed tells us to be nice to the max to the agents and editors and instructors we line up for to pitch our projects or sit in front of taking notes. We long to recruit them to become our allies on the inside of the publishing world. In the meantime let's not forget the allies we already have on the inside of the writing world.
Give what you can. A word of advice or a commiserating ear or a shared laugh – and definitely a hug. As you scurry from class to class or from appointment to appointment take a moment to touch another writer ally with your own whole lot of being nice. I guarantee you will experience a whole lot of feeling good in return.
RR
P.S. My biggest writers' gathering gig this summer will be teaching a course titled How to Stop Shooting Career in the Foot. Six sessions of sharing everything I know about how to get out of your own way and get what you need out of writing and publishing. That happens July 24th through 31st at the International Women's Writing Guild 38th Annual Summer Conference in Litchfield CT. For more information visit www.iwwg.org.
RR
My next novel is A YEAR OF SUMMER SHADOWS – Riverton Road Romantic Suspense Series Book #2 – Mark & Hailey's Story. Launching with summer on June 22nd at amazon.com/author/aliceorr. This is my 13th novel and I couldn't have done it without a whole lot of being nice from my author allies. Alice Orr – www.aliceorrbooks.com.